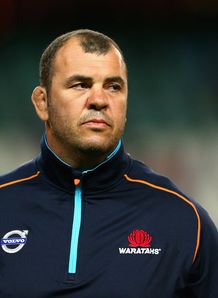 Related links
Teams
A verdict in the disciplinary hearing for Waratahs head coach Michael Chieka has been delayed until next week.
Cheika's hearing commenced on Thursday after he was charged with allegations of misconduct over an alleged incident with a television cameraman.
The incident occurred during the Waratahs' defeat to the Sharks in Durban in Round Seven.
South African television broadcaster Supersport lodged a complaint about Cheika about a verbal confrontation with a cameraman.
Following three hours of hearing evidence and submissions, the Judicial Officer, Mr Nigel Hampton QC (New Zealand) has adjourned the hearing for consideration and to make decisions on factual matters presented during the hearing.
The hearing will resume via teleconference on April 29.