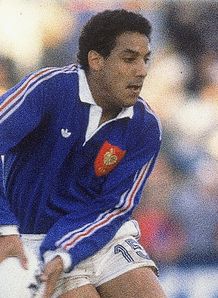 Related links
Teams
Selecting a nation's greatest XV is a task that will of course divide opinion, but herewith an attempt to pick out France's best ever team line-up.
The likes of Serge Blanco and Raphaël Ibañez immediately spring to mind as two of the great players to don the blue jersey over the years.
And our friends over at Bleacher Report have put together what they think is the best XV in France's history. Click here to see the all-time selection.