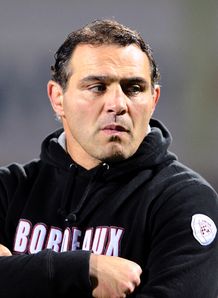 Raphael Ibanez has signed on for a further two years as manager of Top 14 side Bordeaux-Begles, the club announced on Thursday.
The 40-year-old former French international hooker was under contract until next June but will now stay with the club until the end of the 2015-16 season.
His coaching staff of Regis Sonnes, Vincent Etcheto and Englishman Joe Worsley were all also given new contracts, as had been expected.
"It was my wish and their wish, it only needed time to consider the position," said club president Laurent Marti.
Bordeaux-Begles are 11th in the Top 14 after 11 games.