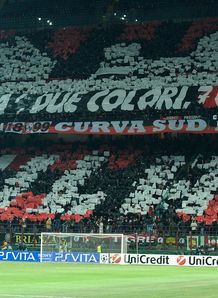 Related links
Teams
Also see
ERC has confirmed that Milan's Stadio Giuseppe Meazza San Siro will host the 20th Heineken Cup Final in 2015, should the tournament continue.
The Milan clash would only take place provided an agreement on a new European club rugby Accord for 2014/15's Cup and beyond can be reached.
"The possibility of a Milan 2015 weekend was raised at today's (Monday, 7 October 2013) Italian European club rugby launch at the headquarters of Sky Sport Italia which was attended by the Head Coaches and captains of Italy's two Heineken Cup clubs, Benetton Trevsio and Zebre, as well as the four Italian Amlin Challenge Cup clubs," read an ERC statement released on Monday.
President of the Federazione Italiana Rugby (FIR), Alfredo Gavazzi, said: "We are especially proud that a Heineken Cup final could be staged in Italy as this is a tournament which plays a key role in the continued development of our top clubs, and which also is critical for the progress of our national team."
"Regarding the future, I do not believe that an Anglo-French competition would be in any way suitable. The six unions have stated that they wish to keep the Heineken Cup and they are absolutely united on this point of view.
"The Italian Federation also believes that it is crucial to keep four of our clubs in the Amlin Challenge Cup to allow our young players to develop. Overall, I am confident that an agreement can be reached."