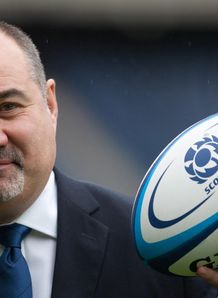 Related links
Teams
Also see
Scottish Rugby Union CEO, Mark Dodson, has softened his stance regarding the Scottish sides - Edinburgh and Glasgow Warriors - being guaranteed a place in the Heineken Cup competition regardless of form in the Pro12.
Qualifying by position would seemingly be no problem for Glasgow, who currently lead the Pro12 and finished in the top four last season, whilst Edinburgh made the Heineken Cup semi-finals in 2011-2012 despite finishing 8th the season before and are currently bottom of the league.
"I'm not frightened of making sure that we can qualify into a merit-based competition," said Dodson.
"We would prefer to have one club guaranteed, but the fact of the matter is that if we are going to compete in Europe and be serious about the Heineken Cup then we have to have teams that can play at that standard."
Dodson re-iterated however that the ERC had not failed with the Heineken Cup thus far, making the move to ditch the whole concept seem extreme when perhaps the format could be saved with "a certain amount of tweaking."
"If the ERC had been a failure, you would think about moving on," added Dodson.
"But when you look at the track record of success, why would you want to ditch a tournament that the fans love, the players love, and is growing in value year on year?
"What it might need is a certain amount of tweaking to make it even better and fairer and more equitable, but I'm certain the Heineken Cup is where we should be."
In order to reach a compromise with Premiership Rugby (PRL) and Ligue Nationale de Rugby (LNR) the most viable option will be for the Scottish sides to qualify on merit.
Previously Dodson was quoted as saying: "I would hate people to think we don't care about the English and French clubs' position. We do,but they equally have to respect our competition.
"We are all built on different models. There is a club model there (in England) which is independent, the same in France, and yet we have union-controlled clubs in Scotland and Ireland and Italy, and a slightly different model in Wales.
"We have to respect each other and find a way to make everybody happy and everybody feel positive about taking part in the competition. There may be some tweaking to be done.
"We are happy to talk about qualification, we are happy to talk about financial distribution, we are happy to tweak governance.
"What we need to establish for the fans, the sponsors and people who watch us on television, is to get something out there quickly, to get this thing resolved, and we can start looking forward to the Heineken Cup for many years to come."