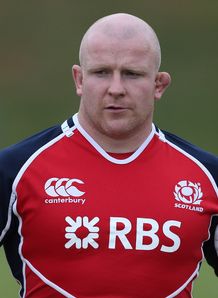 Newcastle hooker Scott Lawson believes that the introduction of new scrum laws will only be effective if they are refereed correctly.
In an attempt to cut down on the number of reset scrums, the International Rugby Board have tweaked the rules regarding the scrum engagement, with opposing props now having to bind to each other before the engagement.
Lawson has played down the importance of the law change but insists that the key to its success lies with consistency from referees, not solely with the players.
"They have tinkered with it a little bit over the last couple of years, and I guess this latest change is just an extension of that," Lawson told The Chronicle of the rule changes.
"I guess there is always that uncertainty and suspicion whenever anything new comes in.
"As long the game improves and we get consistency from the officials, I don't think anyone will complain," added the 31-year-old.
"If it cleans up the game and makes it more of a spectacle then all well and good, but the scrum should remain an integral part of the game. That is especially true in a league like the Premiership, where it wins and loses you games.
"A good scrum gives you that platform to play the way you want to play and, no matter what the engagement sequence is, the onus remains on the players to make sure we are on the money."