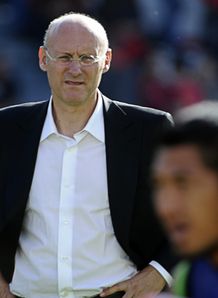 Bernard Laporte, the former French national coach and sports minister, has revealed that he is staying on as coach of Toulon for a further two years.
Laporte initially signed a two-year contract in September 2011 and is now preparing to put pen to paper to an extension which will keep on the Mediterranean coast until June 2015.
"I really want to do this," Laporte said.
"We are going through an interesting period and the aim is to establish this club among the elite of French rugby.
"That means being up among the leaders every year, For the past 10 years it has been Toulouse and Clermont who have been up there. Now we want to be up there with them."