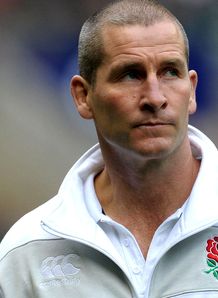 Related links
Teams
Stuart Lancaster was left frustrated after England failed to take a series of key chances late on against Australia.
The home side could not score a single point against the Wallabies in the second-half, turning down shots at goal in favour of going for a decisive try that could have put them ahead.
"We needed to take the opportunities that we created. We felt our tempo would pay off and we didn't take advantage," said Lancaster.
"We'll look at every decision but with the momentum at the time I thought it was the right decision. You back your players on the field. The momentum was with us and I thought from there we were going to score a try.
"We're devastated to have lost. The margins were very small. Australia played a smart game with chipping the ball behind our defence and went hard at the breakdown.
"We've got areas to work on, but there are lots of positives and we showed the intention to play, but our lack of execution towards the end of phases put us under pressure."
Forwards coach Graham Rowntree echoed Lancaster's frustration, in a match where England struggled against Australia at the scrum.
"We're gutted," added Rowntree.
"Tom Waldrom was an inch away from scoring and Tom Youngs composure at key lineouts was very good. Their pack stood up with all of it's experience, but penalties killed us in the second half."