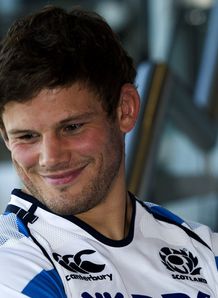 Related links
Teams
Scotland captain Ross Ford believes his side can make history by claiming their first-ever win over New Zealand next month.
The world champion All Blacks have won 28 out of 30 matches between the two countries since their first encounter in 1905.
Scotland's best performances came in 1964 and 1983 when they managed to hold the All Blacks to two draws. But Ford is confident his side can go one better and upset the world champions.
"We go into every game believing that we can win," the Edinburgh hooker told the BBC.
"It's a great opportunity to play against the best team in the world and everyone will be raring to go.
"It will take an 80-minute performance out of the top drawer, but that's what we have been working on."
The last time the two countries met was at Murrayfield in 2010 and on that occasion New Zealand triumphed 49-3.
Ford, who led the Scots to June wins in Australia, Fiji and Samoa, wants his side to put in a good performance ahead of their matches against South Africa and Tonga on 17 and 24 November respectively.
"Everyone is excited about the match," he said.
"We want to perform well and do Scotland proud. We've been working on our consistency and repeating our good work.
"We've just got to make sure that happens against the All Blacks because it will take that to beat them."