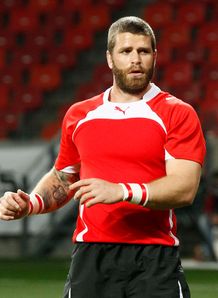 Related links
Teams
The Eastern Province Kings and the Pumas are set to be included in a revamped Currie Cup tournament in 2014.
According to the Beeld newspaper a decision was made, at a SARU meeting in Johannesburg on Thursday, that the Currie Cup Premier Division will be expanded to eight teams from next season. This is mainly to accommodate the Kings, who are currently playing in the tournament's First Division alongside the Pumas.
However, due to their relegation from Super Rugby, the Kings were reportedly also bargaining for a permanent berth in the Currie Cup for at least the next two years.
Not all the unions are in favour of the Kings being assured of staying in the Currie Cup, however, as it could see some of the bigger unions facing the risk of playing promotion/relegation games even if they finish ahead of Port Elizabeth-based union, while smaller unions in the First Division would find it extremely tough to gain promotion to the top tier.
So it was eventually decided that the Kings would not be assured of a permanent spot in the Currie Cup, even though they are likely to be added to the eight-team competition next year.