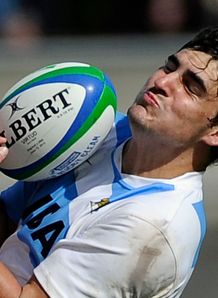 Related links
Teams
Also see
Argentina flanker Pablo Matera has been found not guilty of eye-gouging Springbok counterpart Francois Louw.
Matera was cited for of contravening Law 10.4 (m) Acts contrary to good sportsmanship during the match between Argentina and South Africa in Mendoza, but has now been cleared by A SANZAR judicial hearing.
The SANZAR judicial hearing was held before judicial officer Terry Willis via video conference with the assistance of former professional player Paul Thomson from New Zealand.
After hearing the evidence of an eye specialist, Dr Michael Delaney and the evidence of Louw from South Africa, together with that of Matera, the judicial officer was not satisfied on the balance of probabilities that there was contact with the eyes or eye gouging such as to constitute a breach of the laws of the game of rugby.
The citing complaint was dismissed, leaving Matera free to play for Argentina against New Zealand next weekend.