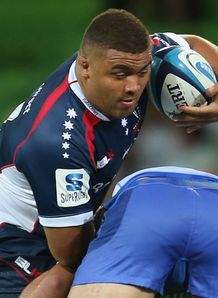 Related links
Teams
Prop Paul Alo-Emile will turn out for Waikato in the ITM Cup after being granted clearance by the Rebels and the Australian Rugby Union.
The 22-year-old, who has committed to the Melbourne franchise until 2015, started three matches for the Rebels during Super Rugby and is hopeful of upping his game through a stint in New Zealand.
"This is my third season in a professional Rugby environment," he told the Rebels' official website. "I would now like to challenge myself and be ready to be a consistent Super Rugby starter for the Rebels in the 2014 season.
"I have enjoyed my matches here in Melbourne's Dewar Shield and the competition is really growing. I am very grateful that the Rebels have given me this opportunity to play at an established and proud ITM Club like Waikato."