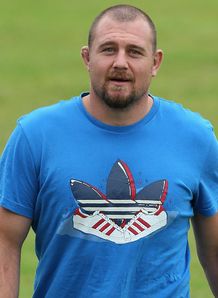 Related links
Teams
Also see
New Zealand prop Tony Woodcock will not play for the Blues in Super Rugby 2013 after telling head coach Sir John Kirwan he's going to the Highlanders.
Woodcock has played 113 times for the franchise but has chosen to move south to Dunedin, with coach Kirwan understanding the reasons why.
"We've been in discussions with Tony about his plans and while he wanted to continue playing and living in New Zealand, he was searching for something new to refresh and invigorate him and his rugby," he told the Blues website.
"Of course I'd like to have him stay with us, but after 113 games for the Blues and a decade of commitment, sometimes a change is as good as a rest and I understand and support him in this tough decision."
Woodcock debuted for the Blues in 2002, and was first named an All Black that same year. He became a Blues centurion in 2011.
"It's a big call and not an easy one to make. It's tough to leave the Blues and my team-mates but I've made this decision because I think this is best for me and my family at this time," said Woodcock.
"I want to thank the Blues for their support both now and during my 10 years with the franchise."
Blues CEO Andy Dalton acknowledged Woodcock's long service to the franchise and like Kirwan, is reluctant to see him move on but accepts his position.
"Tony is such a highly regarded player and has been a consistently high performer for the Blues for many years. We thank him for his service to our franchise," he added.