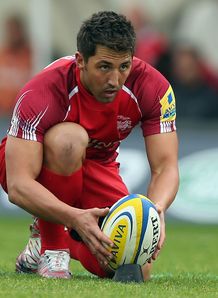 Related links
Teams
Also see
Bath are investigating an incident that saw new signing Gavin Henson being punched by one of his Premiership team-mates on a night out this week.
The Bath Chronicle is reporting that the 31-year-old veteran was with a group of players in the Pig and Fiddle pub on Broad Street, on Wednesday.
Apparently "aggressive behaviour" occurred in the pub which led to police being called, with eye-witnesses saying the events were "disgusting".
"We are speaking to all those involved to clarify the situation. When we have all the facts, we will make any appropriate statement," Bath club chief executive Nick Blofeld informed the newspaper.