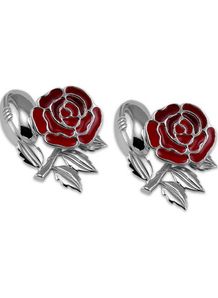 Calling all England fans! Fancy winning a pair of sterling silver England Rugby Rose cufflinks worth £110?
Planet Rugby and the London Silver Company have teamed up to keep England fans looking stylish during the Six Nations.
Two Planet Rugby readers will win a pair of exclusive sterling silver England Rose cufflinks worth £109 (pictured).
In addition, Planet Rugby readers can SAVE 10% across the whole England Rugby "Silver Rose" Collection by entering the promo-code "planetrugby" at the checkout. This discount is also available across the whole range of other sterling silver gifts.
Look no further for a Valentine's Day gift!
The London Silver Company.Com are official licencees to England RFU.
*The England Rose is an official registered trademark of the England Rugby Football Union and is the subject of extensive trade mark registrations worldwide.