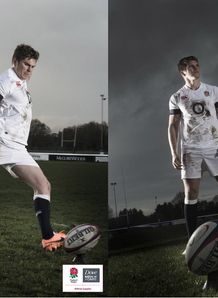 Some fun before Le Crunch this weekend!
The battle of the boot is sure to be key on Saturday as England travel to Paris to kick off their Six Nations campaign.
But before setting off for the French capital, England fly-half Owen Farrell had some fun at kicking practice.
Dove Men+Care is the authority on man maintenance and proud supporter of England, Ireland, Scotland and Wales Rugby. Watch Farrell as he proves that he is The Authority on Kicking.
Follow @DoveMen for more exclusive content and competitions.