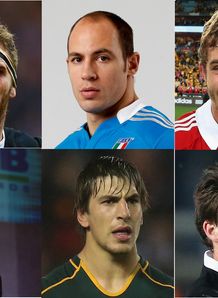 We asked five Planet Rugby scribes to name their 2013 Player of the Year...and got five different answers. Here are their arguments.
"Read was a "perfect" player amid a perfect team." - Jamie Lyall argues the case for Kieran Read.
"[Parisse] deserves recognition for his inspirational leadership and outstanding athletic talent." - Ben Coles argues the case for Sergio Parisse.
"Eight tries in six games against the best teams in the world...what more could you ask for?" - Ross Hastie argues the case for Ben Smith.
"[Halfpenny] was ultimately the difference between winning and losing the Lions series." - Adam Kyriacou argues the case for Leigh Halfpenny.
"[Etzebeth] has kicked on to establish himself as the world's premier second-row." - David Skippers argues the case for Eben Etzebeth.