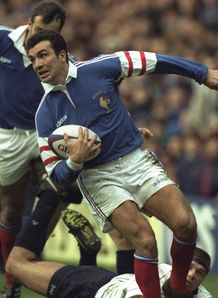 We arrive at that time of the week when Planet Rugby brings you an offering of a standout video we think you'll like the look of. Enjoy the show.
Our opening choices have included Julian Savea, Jason Robinson, Soccer versus Rugby, New Zealand's record-breaking centres and Shane Williams as we continue to scour the archives.
Seeing as it is Les Bleus versus the All Blacks this weekend, we go back in time to 1994 for a score labelled the Try from the End of the World.
Here's that French flair the neutrals love so much.