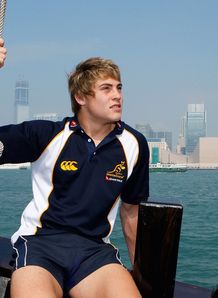 We arrive at that time of the week when Planet Rugby brings you an offering of a standout video we think you'll like the look of. Enjoy the show.
It's been a pleasure to scour the archives in search of the best rugby footage, with Julian Savea, Jason Robinson and others getting this fresh weekly piece going very nicely indeed.
This time we go for a player who looks set for a short-term move to London Irish, if we are to believe one report. Yes, it's James O'Connor.
O'Connor truly is a special talent who has 44 caps to his name at the tender age of 23. Unfortunately off-field issues have also come to fore. Here he is doing what he does best for club and country.