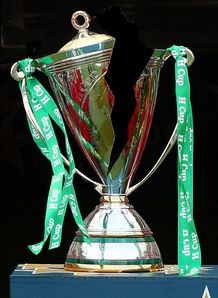 Premiership Rugby chief Mark McCafferty is adamant that English clubs are no longer interested in negotiating with European Rugby Cup Ltd.
While ERC, the organisers of both the Heineken Cup and the second tier Amlin Challenge Cup, insist that talks around the future of European club rugby are still ongoing, McCafferty has made it clear that English and French clubs are not willing to be part of a tournament that is not run by the clubs themselves.
"The Six Nations is an international tournament that is run by unions, and rightly so," McCafferty told The Observer.
"The Heineken Cup is a club tournament and it should be run by clubs. That is not accepted by ERC and it is one reason why we have, with the French clubs, started to organise a new competition from next season.
"If anyone from the other four countries involved in the European cups wants to join us, they will be welcome, but we will have nothing more to do with ERC.
"If there are discussions to be held, and so much time has been wasted there is very little left, they will have to be with those who have the power to make decisions.
"Our priority is getting the new tournament up and running so that our clubs know what they are preparing for. It is clear that, within ERC, positions are poles apart. There will not be a resolution through ERC. That was clear 12 months ago.
"We want six countries to be involved in European club rugby, but we are going ahead with the French clubs regardless of whether anyone joins us,"
"We have been accused of selfishness and of endangering the health of the game in Europe. We are not being greedy because, under our proposals, every country would receive more money.
"Are the unions being selfish by preventing their teams from joining us? What the last week has shown is that the English and French clubs are united and our resolve will not be shaken. We know where we are going and it is not with ERC."