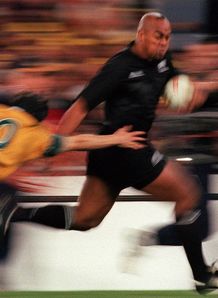 We arrive at that time of the week when Planet Rugby brings you an offering of a standout video we think you'll like the look of. Enjoy the show.
Our opening five choices included Julian Savea, Jason Robinson, Soccer versus Rugby, New Zealand's record-breaking centres and Shane Williams as we continue to scour the archives.
This week we go for some 2000 Bledisloe Cup highlights of arguably the greatest game played in the southern hemisphere. Yes, we're in Sydney.
109,874 fans were at the Australians venue as New Zealand beat the Wallabies 39-35 thanks to Jonah Lomu's late try, capping a special match.