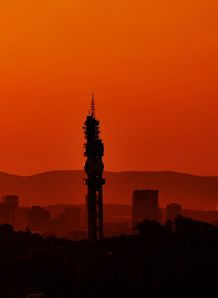 Related links
Teams
The Wallabies and All Blacks visit Pretoria and Johannesburg in a fortnight of rugby that could prove pivotal for the direction the Springboks take over the next four years.
Planet Rugby's Ross Hastie returned to the Highveld - where the air is thin but the steaks are thick, where the trees turn to purple in September but the Bulls are blue all year round - to give you a view from the inside.
Day 1 - Removing Steyns from green jerseys ain't easy
Springbok fans will be awaiting Wednesday's team announcement with bated breath.
It's set to be a tale of two Steyns: Whilst growing calls for Morne Steyn to be dropped are set to fall on deaf ears, the fitness of Frans Steyn is a major worry after the centre rolled his ankle just five minutes into this week's first training session.
When I stepped off the plane this morning I could almost hear the cries from Bloemfontein "pick Goosen, pick Goosen." Although Heyneke Meyer insists he's still undecided about who his starting ten will be, it's tough to imagine he'll drop Morne for a game at Loftus, even if the coach admitted his master kicker was struggling.
"I must make a decision before Saturday and I haven't made that decision yet. One thing that people haven't taken into account - I always say - ask the players. There is a great vibe in the camp and the players around him really look after him well. There is that family environment. I'm not the type of coach to simply throw a player away," said Meyer on Monday.
"You obviously want to give players a break when they are fatigued, but if I hadn't called Morne Steyn into the Test squad then he would play Currie Cup for the Bulls.
"The pressure won't go away for him, the Bulls are also under pressure. It's best to keep him involved with us, he's taken a lot of criticism but you're still working with a human being and I can see that he is himself again back at home.
"I'm not just going to throw Morne away, he just kicked badly and Johan is not 100 percent and I've been bringing him through slowly. If I bowed to public pressure, then I would change the team every week. You can't just throw a whole bunch of 20-year-olds in against the Wallabies and All Blacks, they'll be slaughtered, and I won't push anyone unless they are 100 percent ready."
The great fear for those hoping to see the Boks finally get with the programme and play rugby that is fun to watch is that they'll win this week. And they probably will.
The truth is that the Wallabies are missing almost an entire starting XV due to injuries and, if Quade Cooper is to be believed, they're not exactly one big happy family behind the scenes. Even though Robbie Deans's boys managed to break their duck on the Highveld in 2010, they're not in great shape. Not the kind of shape that'll beat the Boks in P-Town.
The net result is that South Africa's heavy-footed tactics, which work so well at altitude, will prevail, the coaches will feel vindicated and we'll be treated to more of same for another year or so - win or lose against the All Blacks next week - until the cries from the public are heard once again.
That said, victory might very well depend on Frans Steyn's ability to punish the Wallabies from his own half. Bok team doctor Craig Roberts is not hitting the panic button about his injury but the hosts must be concerned.
Judging by their reluctance to make changes at ten, the last thing the Bok staff want is a revamped midfield.
We'll have more clarity at Wednesday's team announcement, set for high-noon. Get your guns ready.