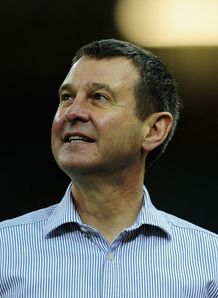 Related links
Teams
The WRU have agreed to loan the four Welsh regions £660,000 after it emerged the clubs had not received payments from ERC.
While ERC opted to suspend all payments pending legal and financial counsel, the regions were left without the latest installment of the money they are paid for European participation.
That meant all four clubs were left staring at a shortfall of £165,000 apiece.
But after a period of negotiations between union and regions, the WRU announced on Tuesday the implementation of a loan system to help the regions overcome the short-term financial difficulties.
The statement read as follows:
"The WRU board has approved requests from the four regional organisations for financial assistance, in the form of interest free loans totalling £660,000, to help their cash flow as a result of the recent decision of the ERC Board not to release financial distributions to participants in ERC's tournaments.
"In a statement on Wednesday 5th February 2014, ERC explained that the unanimous decision to postpone financial distributions followed preliminary professional advice received by the ERC Board and was taken in the best interests of ERC."