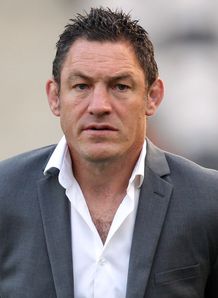 Related links
Teams
Cardiff Blues director of rugby Mark Hammett has added Paul Downes too his coaching staff as the Welsh region's new strength and conditioning coach.
Downes makes the move to the Blues from Super Rugby campaigners the Hurricanes and Wellington Rugby where he worked alongside Hammett.
31-year-old Downes has an exceptional record in top-class rugby having enjoyed a spell as assistant strength and conditioning coach at the Auckland Blues and strength and conditioning coach at NZ Schools and NZ Universities U21s during his time in New Zealand.
He previously worked in England as Head strength and conditioning coach at Stourbridge RFC and Birmingham and Solihull RFC.
Downes will be assisted in the strength and conditioning department by Radu Badalau and former player Robin Sowden-Taylor who has joined the staff at Blues.
"I'm delighted to join Cardiff Blues and excited about what we can put in place here to help the region move forward and achieve success," Downes told Cardiff Blues' official website.
"It's vital we have clear synergy between the Director of Rugby and the strength and conditioning teams as it is our job to deliver his vision.
"It's fantastic that I'll get to work with Hammer (Mark Hammett) again. He is a hugely dedicated and professional coach and I know the standards he demands from everyone on his staff.
"The long term ambition here was a major factor in making this move back to the UK with my young family.
"Arriving in pre-season means I can take a close look at the systems in place and ensure we are in the right place for the 2014/15 campaign and beyond.
"There are obviously differences between rugby in the northern and southern hemisphere. My job will be to get the balance right and make sure every individual is in the best possible condition to perform."
Richard Holland, chief executive at Blues, welcomed Downes to Blues and also paid tribute to Trystan Bevan who has left the region after over a decade of dedicated service.
"Paul has joined up with the team for pre-season and is keen to make a big impression with us," he said.
"He clearly knows Hammer (Mark Hammett) well from their successful time together at the Hurricanes and they will work closely to get the very best out of our entire squad.
"I'd like to take this opportunity to thank Trystan (Bevan) for his outstanding contribution to the Cardiff Blues over the last decade. He has made a huge impression at the region and we wish both him and his family every success for the future."