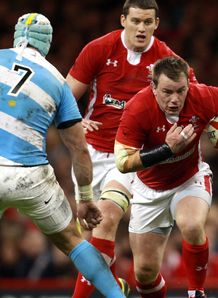 Related links
Teams
New Cardiff skipper Matthew Rees is keen to lead from the front after he captained the Blues for the first time in their pre-season win over Worcester.
Speaking after his first match as skipper, Rees admitted that leading the region was a responsibility that he took very seriously and that he hoped to set a good example.
"It's a great honour and privilege for me to be Captain of the Blues region," Rees told Cardiff's official website.
"We have a strong squad this season obviously with the experience of Gethin coming back and the experience of the boys who were on the Lions tour in Sam, Leigh and Alex."
"Hopefully they will come in over the next couple of weeks and raise the bar again."
"Obviously as captain you have to lead from the front and you've got to demand work from the players as well. Every captain is different and hopefully my values and the standards I set will benefit the squad."
"I've been really impressed with the way the youngsters have developed over the pre-season."
"It was a tough season last year but the Blues have learnt from that and will only get better."