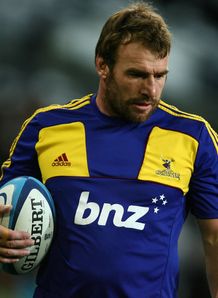 Related links
Teams
Also see
All Black hooker Andrew Hore says that his first experience of the new scrummaging laws, which will be implemented in the Rugby Championship, was good.
Hore and his All Black colleagues tested out the "crouch, bind, set" call, which will require props to lock arms rather just touch, during this week's training camp and the initial feedback is positive.
"The hit is obviously not as hard, but your eyes are still watering and we didn't have the whole eight on," he said.
"It's going to be interesting to see who comes up with ways to use it best. It's pretty exciting to keep scrums in the game.
"It's the first scrum session we've had in a long time where there were no collapses. That's got to be going in the right direction."
The 34-year-old believes that crucial to the new laws being a success will be to ensure that halfbacks put the ball in straight, with the possibility of tightheads greater.
"The hookers are going to find it a bit harder to hook the ball. There are rules where the halfback has to put it down the middle," he explained.
"We'll chip away at it next week. Hopefully by the time we play the Aussies we've got a plan."