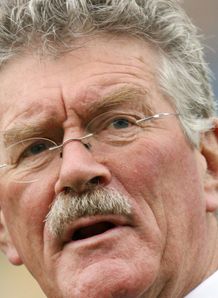 Related links
Teams
Former Australia coach Bob Dwyer has expressed concern over the direction taken by the Wallabies so far under Ewen McKenzie.
McKenzie's reign has begun with three defeats, two to New Zealand and one to South Africa, before facing Argentina this weekend.
Dwyer believes that McKenzie's initial moves were positive in terms of selection, but doesn't see any progress having been made thus far under the former Reds boss, along with querying McKenzie's tactics.
"It seemed to me, at the start, we were heading in the right direction, certainly in terms of selections," said Dwyer.
"I don't think we've gone ahead at all. I know we've played against strong opponents and I know our forwards have struggled, but I look at some of the factors that underpin quality performance and I see that we're definitely not getting any better there and that's a real worry to me.
"Straight running, clearance of the ball, accurate support play, urgency in realignment in attack and in defence, numbers at the tackle contest ...
"Maybe to get the full message across it does take time perhaps but I don't see how long it would take how long it would take to implement these things.
"If they're not there you can't perform at your best. It seems to me that there's an absence of a belief that these things are important.
"I'm not too sure what the game plan was. They wanted to move the ball around, shift the ball and run the Springboks around.
"I worry about those sorts of comments, it's not whether you play wide or close that counts, it's how you do it. It's with the 'how' that we're falling down.
"I think we're no certainty against Argentina at all. I'm concerned about Saturday's game."