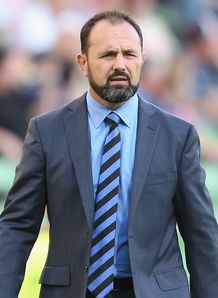 Related links
Teams
Western Force boss Michael Foley isn't getting ahead of himself as his upstart side prepare to take on the Waratahs this weekend.
Little was expected of the Perth-based franchise before the start of this year's Super Rugby tournament yet they have won four of their first six matches.
That included last weekend's 32-29 win over the Reds in Brisbane, in the Force's best ever start to a campaign.
"We're realistic, we've had a nice start to the season, we've won four games," Foley told the Sydney Morning Herald.
"But last year we won four games and drew one, so we still haven't bettered that. If we get past last year then we start to chase some of the things we're aspiring to this year. But we're pretty realistic about it."
That realism includes ignoring any talk from the outside as to whether the Force are favourites or underdogs.
Waratahs boss Michael Cheika mooted that his side wouldn't head into this weekend's game expected to win after the Force's surge in form, but Foley has underlined that either tag is irrelevant.
"What we have done well to date is eliminate any of that noise that is subjective," added Foley.
"We know what we did last week objectively but the sense of where you stand going into a game and whether it means you're a favourite or an underdog, is just irrelevant. We just want to be better than we were last week."