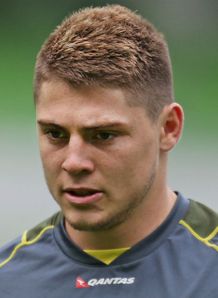 Related links
Teams
In a statement on Thursday, the Western Force encouraged Wallabies winger James O'Connor to take time away from rugby to consider his playing future.
The decision follows the Australian Rugby Union's announcement that it will not offer him a national contract for 2014.
The Western Force remains open to the possibility of O'Connor's return to the team "provided he understands and observes the club's non-negotiable standards and values," read the statement.
"Our conversations with James and his management regarding a possible return to the Force have been ongoing," said RugbyWA CEO Mark Sinderberry.
"These conversations have been thorough and honest, and have included Michael Foley, Matt Hodgson and players. These discussions have been about both on- and off-field matters that we believe can assist James to become the player he aspires to be and to develop himself as a person.
"Since the ARU's decision, we've reiterated our position to James, including the non-negotiable standards and values - particularly around earning respect - that must be upheld by everyone in the team and at this club.
"However, at this point we believe it's in James' best interests to take time and reflect on what's important to him and what he really wants.
"If that is being a part of this club and making a positive contribution to our club culture, then we'd be open to the prospect of continuing those discussions. Similarly, if he believes he would be better suited by taking some time away from Australian rugby, then we'd wish him nothing but the best with those endeavours."