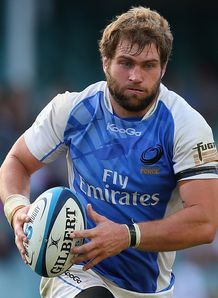 Related links
Teams
Western Force flanker Ben McCalman wants James O'Connor to prove he can adhere to strict team values if he is to return to the Perth-based franchise.
O'Connor, who started all three Tests at fly-half for the Wallabies in the recent series against the British and Irish Lions, is looking for a new home after the Melbourne Rebels decided not to offer him a contract for 2014.
The 23-year-old utility back is one of Australia's most talented players but his brash and divisive off-field behaviour has hurt his career prospects.
The Brumbies and Waratahs have already ruled out making a move for O'Connor, while the Reds don't seem to be interested either.
That leaves only the Force as an option for if he wants to continue playing in Australia.
O'Connor left Perth in bitter circumstances in 2011 to join the Rebels.
But the Force are willing to forgive, and are considering whether to offer O'Connor a contract if he agrees to abide by their strict terms.
"He was very successful when he was here a few years ago," McCalman told AAP.
"He's a great player to have on the field. He's very skilful, with natural talent.
"But in saying that, we've worked very hard over the last year to set values and standards through captain Matt Hodgson and the senior players.
"We'd love to have him here, but not at the cost of compromising what we've already set up.
"Hopefully he sorts those things out and he ends up here."