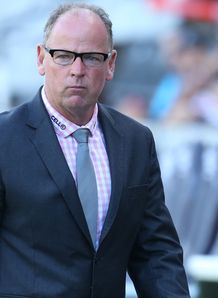 Related links
Teams
Admitting that his side didn't ask enough questions of the Cheetahs, Sharks boss Jake White was happy enough with Saturday's win.
The Super Rugby leaders extended their gap at the top to six points over the Brumbies and Chiefs with a 19-8 victory in Durban.
Despite the positive result, White stated that the ugly win was one the Sharks were happy to take.
Tim Swiel was the third different fly-half fielded by the Sharks in three weeks following injuries to Pat Lambie and Fred Zeilinga.
"It wasn't pretty," said White.
"The message I gave the players afterwards was that sometimes you have to win ugly.
"Let's not forget that a year ago we lost to that Free State side and it was almost a re-run of what we expected they were going to do this time.
"So it wasn't ideal and there were obviously things that we didn't get right, but anyone involved in rugby will tell you that you that sometimes you play badly and win, you get a lot out of that as well.
"What the performance does also show is you're not going to get any free games in this tournament, no matter what people think.
"They defended well, but to be fair we didn't play any rugby, so it wasn't difficult to defend against that.
"I don't think we asked enough questions."