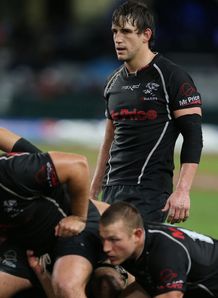 Related links
Teams
Sharks captain Keegan Daniel believes the new setup at the club will provide the necessary stability required moving forward.
The Sharks endured a disappointing finish to their Super Rugby campaign, blighted by a string of serious injuries.
John Plumtree has forced as a result and now with Brendan Venter from Saracens at the helm under the guidance of John Smit as CEO, Daniel is confident that he can capture a third Currie Cup trophy.
"This year was a learning curve for a lot of people," said Daniel.
"We started pretty well in Super Rugby, but sport is one of things that can change overnight.
"Unfortunately, it didn't work out for us in the end, but winning the Currie Cup would be great. We've had the privilege of doing it twice since I've been here.
"We've been pretty good contenders, so I guess it would round off a year of changes and some turbulence with a cherry on top.
"Brendan has brought in a few new tactical and structural things, which worked really well at Saracens.
"I've thoroughly enjoyed the pre-season training, we've worked very hard and had a lot to get through, but it's been good.
"You can see his passion and involvement in training, and he just wants to see a high work rate from all the players.
"He's very intelligent, he's done his homework and is very thorough. I think the guys have enjoyed the new voice and a new way of thinking."