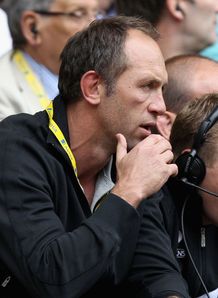 Related links
Teams
Saracens have confirmed that new Sharks director of rugby Brendan Venter will continue within his role as Technical Advisor at the club.
Venter joined the English club as Director of Rugby in 2009 before returning to South Africa in January 2011.
Since that time Venter has been based in Cape Town but continued to work with Saracens on a consultancy basis.
Venter is set to take over as Director of Rugby with the Sharks before the beginning of this year's Currie Cup to replace John Plumtree.
However despite his new role in South Africa, Saracens have stated that Venter will continue to work with the club with monthly visits, leaving his role with the 2011 Premiership champions "unaffected."
"Brendan Venter remains 100% committed to his responsibilities as technical director at Saracens," read a club statement.
"The former Springbok has agreed to assist the Sharks provincial squad in Durban, but his ongoing role at Saracens is unaffected.
"Communicating with the coaches on a regular basis and travelling to north London at least once per month, Venter will continue to play an important role within the running of the club."