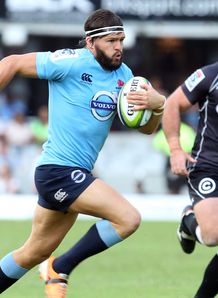 Related links
Teams
Also see
Despite being one of the most experienced Waratahs, centre Adam Ashley-Cooper will get to erase a blemish on his career this weekend.
Ashley-Cooper has represented Australia in 94 Tests but has not played in a Super Rugby finals match yet. He will finally get his chance when the Waratahs host the Brumbies in Sydney on Saturday.
He was a member of the Brumbies squad when they won the title in 2004, but didn't play in that finals series.
"It's my first finals experience in 10 years of Super Rugby, so to be part of this is really exciting," Ashley-Cooper told AAP.
"I played a lot of grand finals in my junior days, but I didn't get the choccies in any of those grand finals.
"My dad always said that you needed to lose one to win one so I've lost a few, so maybe I'm due."
Another former Brumbies stalwart Stephen Hoiles is also with Ashley-Cooper in the Waratahs ranks, who, despite winning 16 Wallabies caps, believes winning this season's title will be his greatest achievement in the game.
"It would be the highlight of my career, to be honest," said Hoiles.
"Playing for your country is an amazing achievement.
"So far I've won a club comp for Randwick in 2004 and that's my highlight because that's something you do with your team, that's what you do with your mates."