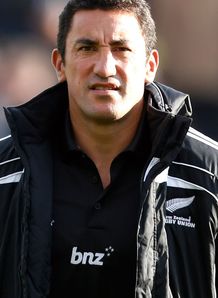 Related links
Teams
Waratahs coach Daryl Gibson says he was impressed with his side's attitude in their 16-14 defeat to old club the Crusaders.
The final warm-up match for both sides was a narrow affair and Gibson, who is working under a new coaching team alongside Michael Chieka and Alan Gaffney, was delighted with the progress being made.
"I'm impressed with the environment we're trying to create at the Waratahs. A lot of that attitude came out [against the Crusaders]." said Gibson to TVNZ.
"We're trying to make some significant change here. We've really got to unshackle a lot of the guys by saying 'Hey, we want you to play this way, you're allowed to play this way. Every now and then, you'll make mistakes and we accept that'."
"We're a team that likes to keep the ball in hand, yet not at all costs. The criticism of last year's team was the quality of the kicking - we've worked on that."
Gibson insists that he has no regrets about leaving the Crusaders to move to Sydney, highlighting the influence of Michael Chieka on his development as a coach.
"I have no regrets about my decision and in a strange way, I'm pleased I've ended up here - I've been really impressed by Michael. I'm learning a great deal from him. The team has found the right coach at the right time."
"It's proven be a tough competition to win. You have to be one or two in the [conference] format to win it.
"The margin between winning and losing is very slim. No one would have predicted the Chiefs would have won last year."