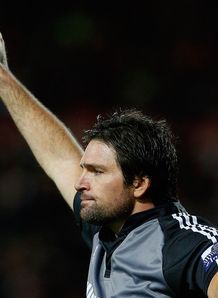 Related links
Teams
Australian referee Steve Walsh will not be sanctioned for his performance in the Reds' 18-12 win over the Hurricanes last weekend.
Hurricanes coach Mark Hammett complained about the New Zealand-born match official's showing and although Sanzar referees boss Lyndon Bray admitted Walsh got some decisions wrong in the final quarter of the match, he was happy with his overall performance.
"Mark feels Steve didn't have a very good day," Bray told New Zealand's Newstalk ZB.
"My argument to that was I don't think it was too bad, but I absolutely support that at a critical part of the game we got a couple wrong.
"I can understand that frustration, but across the game I don't think there's much argument other than Steve had a pretty good day generally."