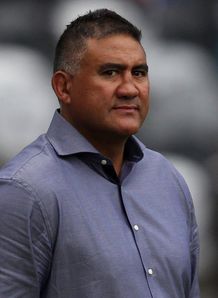 Related links
Teams
Highlanders coach Jamie Joseph remained coy when askebabout the Sharks' chances of winning Saturday's semi-final against the Crusaders in Christchurch.
Speaking at the press conference after his side's 31-27 play-off loss to the Sharks at Kings Park last weekend Joseph didn't want to make any predictions but gave enough information to sum up the huge task which awaits Jake White and his charges.
"All I can say is that it will be a ripper," Joseph told Supersport.
"Look, what I can tell you is that the Sharks will be up against a complete team, a team that plays complete rugby and doesn't have many weaknesses."
In his message, Joseph hinted that the Sharks are far from being a complete side, with the Highlanders' loss due mainly to the superb scrummaging from the Durban-based franchise's forwards.
"The Sharks, the Stormers, the Bulls, the Lions and the Cheetahs, they all have similar strengths and way to win games, but then there are areas where they aren't as good as other teams," he added.
"We tried our best today, and we came really close and are disappointed we didn't claim the win, but in the end you struggle to win games when you are as outplayed at forward as we were in this match.
"It takes away your energy when you are always under pressure at forward."