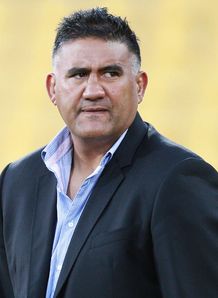 Related links
Teams
Highlanders head coach Jamie Joseph has admitted that he is on the lookout for an experienced fly-half to add to his squad for 2014.
Current number ten Colin Slade has been heavily linked with a return move to the Crusaders for next season, with All Blacks fly-half Dan Carter widely expected to take a sabbatical and miss the 2014 season.
Slade's departure would leave the Highlanders with young fly-halves Liam Sopoaga and Hayden Parker to guide the side next season, with Joseph admitting that both players were short of key experience to lead the team through the campaign.
Having finished second from bottom of the Super Rugby table in 2013, Joseph will be desperate to avoid a repeat next season.
Their dismal finish aside, the Highlanders were arguably the best attacking side in Super Rugby this year - topping the stats for clean breaks and metres made, yet lacking the key composure needed at half-back to win matches when it mattered.
"There's a lot of positions that we are looking for (but) both those 10s (Sopoaga and Parker) are very young and inexperienced so I'll be on the lookout for a more experienced ten," said Joseph to Fairfax Media.
"There's a lot of media around Slade but Lima's been just as unlucky. The fact that he's not an All Black means he hasn't had as much attention.
"He was out this year for two months with a high ankle sprain, the previous year he smashed his shoulder in game three against the Waratahs and was out for the season, the year before that he was only 19.
"When you have a team that doesn't have a consistent 10 playing well, it's very hard to build a team around that. I'm not sure I can do much about that. It's been a real disappointment."