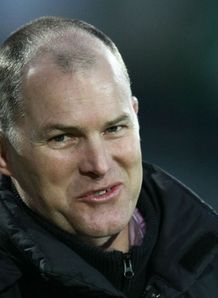 Related links
Teams
Former All Blacks Scott McLeod, Jon Preston and Graham Purvis will join the Highlanders as assistants to head coach Jamie Joseph.
They replace assistant coaches Kieran Keane and Simon Culhane, while Leicester Rutledge will not be back as manager.
"I have been thinking long and hard about the skills I am looking for in a coach. I've been around the country, talking to a lot of people, both experienced and inexperienced coaches," said Joseph.
"But the guys we have got can really complement each other and, from my point of view, have the technical ability for this team to succeed."
McLeod has had a successful coaching stint with the Waikato ITM Cup team and the Chiefs franchise since 2009.
He has a two-year contract with the Highlanders through to the end of the 2014 season. He played 10 Tests for the All Blacks between 1996 and 1998, he played 49 games for the Chiefs and represented Waikato 69 times.
Jon Preston, also on a two-year contract, joins the coaching team and will build on a skills coaching role with the Hurricanes over the past three years.
He played for the All Blacks 17 times and played the last of his 10 test matches against England in 1997, while he also represented Canterbury and Wellington at provincial level and notched up 25 games for the Hurricanes in the Super Rugby competition.
Purvis played 26 games for the All Blacks including two Tests between 1989 and 1993, and he also amassed 147 games for Waikato.