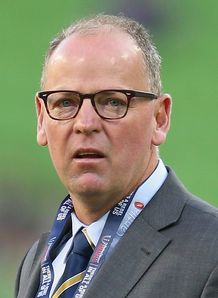 Related links
Teams
Brumbies coach Jake White believes it is only a perception that the Cheetahs play running rugby and feels they are one of the tournament's most conservative sides.
The Cheetahs are lining up for their first-ever finals berth - against the Brumbies in Canberra on Sunday - and while many pundits believe they are the most entertaining South African team, former Springboks and World Cup winning coach White said he was not convinced.
"There's this perception, it's funny how it works, that certain teams score a lot of tries and they run from everywhere," White said.
"It's not the case at all. I think they are probably one of the most conservative teams in the competition.
"They don't play like Australian teams, they actually play more like South African teams."
The Cheetahs have scored 38 tries this year, less than many Australian or New Zealand sides other than the Western Force (26) and the Reds (31).
"They (Cheetahs) play exactly like the Reds. They kick as much as the Reds as well," he said.
"They kick a lot, they let you play in your own half, and if you make a mistake then they pounce."
The Cheetahs are chasing their first victory in five trips to Canberra against the Brumbies. The Bloemfontein-based team narrowly lost 24-23 on their last visit to Canberra.
The winner of Sunday's play-off goes on to meet either the Chiefs or the Bulls away in next week's semi-finals.