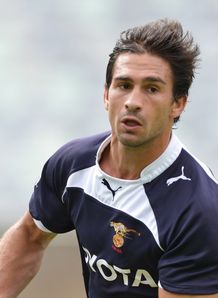 Related links
Teams
Cheetahs centre Robert Ebersohn has denied claims from Montpellier that he has reneged on a contract with the Top 14 club.
Montpellier president Mohed Altrad has revealed that Ebersohn signed a pre-contract agreement with his club, and could face a penalty of around €400 000 if he does not honor the deal.
"When you sign a new player, you do your research,"he told the French newspaper Midre Libre.
"And we made sure the contract says if he does not (show), he will pay a significant penalty in the range of €300 to €400 000.
"However, the mentality in Montpellier, I do not want capricious stars. Here, the star is the team.
"We do not want that person...It's like a business, I will not accept it."
But Ebersohn refutes Altrad's version of events.
"Montpellier did make me an offer to join the club after Super Rugby in August," he told the EWN Sport website.
"I was prepared to accept the offer of the club in the event that the Cheetahs would release me. This was not possible and the offer has expired."
"I made it clear that my focus is on doing my best for the Cheetahs for the remainder of the competition and I still dream of becoming a Springbok if the powers that be should decide I am deserving of this honour."
Ebersohn was part of Springboks coach Heyneke Meyer's initial squad of 36 in the first of two planned national training camps in Cape Town last week.