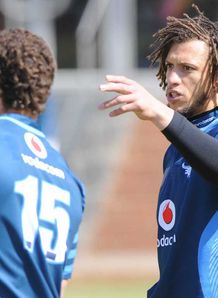 Related links
Teams
Also see
The Bulls have announced that Springbok full-back Zane Kirchner will join Leinster at the end of the South African domestic season.
Despite a five-month long effort by the Blue Bulls Company to have the 28-year old full-back extend his contract past the 31 October 2013 expiry date, the player's agent on Friday confirmed a two-year deal with the Irish province.
A final release date has not been established though and will be determined by the BBC board of directors, their high performance manager Xander Janse van Rensburg said on Monday.
"We understand that an earlier release might be requested, but it is up to the board to approve that or not," he explained.
"We have been in talks with Zane and his agent since November and although it is very disappointing to lose his services, we wish him well with the new phase in his career.
"From our side, with coach Frans Ludeke very involved and in regular consultation with Springbok management, we tried our best to keep the player in Pretoria, but could in the end not compete with the exchange rate and the expectations of Zane and his agent."