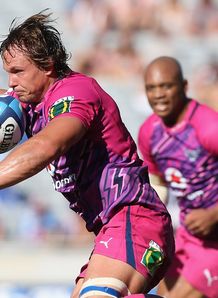 Related links
Teams
The Bulls have dismissed talk that loose forward Arno Botha is set to leave the Pretoria-based union at the end of the season.
This comes after a television commentator said during the Bulls' clash against the Cheetahs last Saturday that Botha will leave the union.
The Bulls dismissed the comment via press statement on their official website.
The Blue Bulls Company would like to confirm that Springbok loose forward Arno Botha is contracted to the BBC till October 2014 and that talks about a possible extension of his contract beyond that has already started," the statement read.
The comments by a SuperSport rugby commentator during Saturday's Super Rugby clash against the Cheetahs that Botha will be leaving the union at the end of the season is untrue and not based on facts."