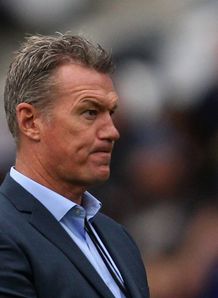 Related links
Teams
Also see
Blues head coach John Kirwan revealed he will speak to SANZAR over a possible knock-on in the build-up to Coenie van Wyk's try.
Three points was all that separated the Blues from the Lions in the end of Saturday's 39-36 defeat, putting the decision under the spotlight.
The ball appeared to be knocked out of Deon van Rensburg's hands before van Wyk fell on the loose ball to score, with the TMO called in to decide whether the Lions wing had knocked on or the ball had been knocked backwards of a Blues' hand.
"We probably didn't deserve to win because we made too many mistakes in the first half and the (first) yellow card was a two-try affair so we came into the second half under the pump," said Kirwan.
"I'll be asking Lyndon (Bray) (SANZAR's head of referees) about the TMO decision.
"That was a bit of a tough one at a critical moment so we will have to have a look at it.
"I thought the Lions deserved to win in the end. I thought we could have stolen it but we have to give ourselves a better chance."
The loss was the Blues third of the season, leaving them six points adrift of the Chiefs.