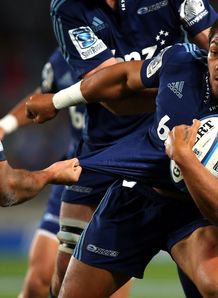 Related links
Teams
It has been confirmed that Blues left wing George Moala is facing assault charges following an incident that took place during late December last year.
The 22-year-old appeared at Auckland District Court on Tuesday with brother Siua, who is also facing two charges of injuring with intent to injure.
The pair were arrested in April in relation to an incident that took place in the early hours of December 30. The victim was rushed to hospital in a critical condition, though according to sportal.co.nz his condition has since improved.
George and Siua were both remanded without plea on bail to reappear in court next month.