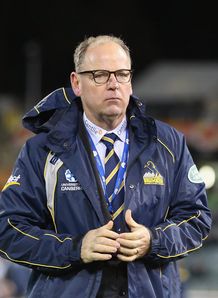 Related links
Teams
Brumbies boss Jake White believes his side's hectic travel schedule will not be a factor in Saturday's final with the Chiefs in Hamilton.
A gruelling 23,000 kilometre journey from Canberra to South Africa and back, with another flight to New Zealand to top it off, won't affect the Brumbies' plans to prevent the Chiefs from claiming back-to-back tournament victories.
Although the Brumbies have gone through four time zones in as many days, White is not too bothered by the effects it might have on his players.
''A lot of these finals, you can carry yourself on a bit of adrenaline,'' he told Fairfax Media.
''I've no doubt that whatever I say they will be up for it this weekend.
''It's finals rugby and it's fantastic.''
White said the travel factor would not affect their game.
''We're not making excuses," he added.
"It's just the way the competition has panned out.
''We've managed to get a couple of wins that people haven't given us a chance in so who knows, this might be another one.''
White revealed that his players would get plenty of down-time while he devised a way to beat the defending champions.
''They are really professional,'' he said of his team.
''Literally straight after the Bulls game they went straight to bed and got themselves into Australian time.
''Obviously my challenge now is to make sure I keep them mentally fresh.''