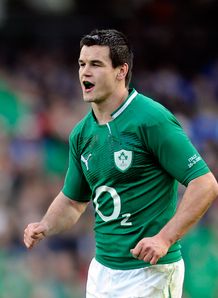 Related links
Teams
Declan Kidney believes that Ireland fly-half Jonathan Sexton will not move to France for money, despite keen interest from Racing Métro.
Sexton's stock is high after winning three Heineken Cup titles in the last four years, with Racing owner Jacky Lorenzetti apparently keen to bring in the Lions contender for next season.
"I don't think anything that Jonny would do would be selfish or lead to a thing like that," said Kidney
"He just has to do the right things. Whoever came out with the story publicly, I don't think the IRFU or Jonny had any interest in it going like that."
"I've yet to meet an Irish player who has actually made his decision based on money. He's made it on how he's looked after (and) his affinity to the team.
"Our fellas' pride in their provinces is only matched by their pride in their Irish jersey. When our lads make decisions about moving abroad they don't make them lightly and I've yet to meet one who has made it purely on finance."
"There are negotiations going on and I'd imagine that they'll be drawing to a conclusion fairly soon."
"I wouldn't like to pre-empt these things, you have to let the negotiations carry on.
"It's a profession. Fellas have to look after themselves and I know the union will do everything to keep him but because it's a professional situation, there's only so much money there.
"Hopefully everyone involved will make the right decisions to keep Jonny in Ireland."