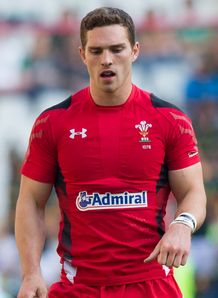 Related links
Teams
Also see
Star winger George North has no desire to return to play his club rugby in Wales after a successful first season with Northampton.
Saints completed a cup double by winning the Premiership title in a thriller against Saracens, eight days after lifting the Challenge Cup in Cardiff by beating Bath.
Stating that his 'risk' of leaving the instability of Welsh rugby had paid off, North was blunt when discussing the topic of returning to play in Wales.
"I'm often asked whether I would come back to Wales. But looking at the current state of things, compared to the stability and environment I have at Northampton, I'd have to ask why would I?" North told Rugby World.
"To play in front of 82,000 at the Premiership final was fantastic and the crowd was electric.
"For Saints supporters, much like Welsh fans, rugby is the be all and end all.
"It was well documented at the time that I wasn't a fan of what was going on in Wales and I had options.
"I chose Northampton because of their history of building squads and their standing as a family club. Their culture appealed to me.
"One of the reasons I moved was to win silverware at domestic level and that's what you remember at end of your career.
"No player turns up just to play, they want to win. So it's one of the best seasons of my life. It was a great way to finish the season and justified why I moved. It was a risk to move and fortunately it paid off."
North also revealed that the time was right for a rest after two intense years, following his major role in the success of the British and Irish Lions in Australia last year.
"I haven't really stopped for two years with the Lions series and I need the break," added North.
"I have five weeks to myself and I plan to do what I want, when I want. If you can't switch off, you can't switch on and I need to get away from rugby.
"I want to improve myself and I have not made as much of an impact as I would have wanted at Northampton. I've still got lots to learn.
"My mindset is, if my pass is good, it could be better and the same goes for my offloading and positional play, it could all be better.
"When we played Bath [in the Challenge Cup], George Ford kicked very well to the corners, so improving my positioning will help.
"As for personal targets, my aim is to be physically bigger and stronger next season. You have to keep evolving."