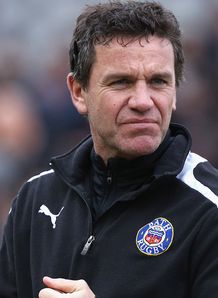 Related links
Teams
Also see
Bath have announced a restructuring of their coaching staff with former England defence coach Mike Ford promoted to the title of Head Coach.
Former Springboks assistant Gary Gold will take up a new position as director of rugby.
"While we felt that the dynamic last season worked nicely, Gary Gold was just stretched too thin when all of his duties were considered," read a Bath statement.
"[Gold] will now become the Director of Rugby, allowing him more time to concentrate on recruitment, wage cap management, the overseeing of the Medical and Strength and Conditioning departments as well as, of course, the rugby department, including the Academy."
Ford will become Head Coach and will assume responsibility for the day to day preparation of the first team, while Neal Hatley and Toby Booth will continue as first team coaches.
"My role hasn't really changed, it's purely just an organisational change," Gold told This is Bath.
"With the responsibilities of things like recruitment and working on the Academy process - which [Academy director] Danny [Grewcock] has done such a fantastic job with - and their integration within the first-team squad, it just made sense to tweak things slightly.
"It is just a way of making a bit more time for me to focus on the other aspects of what I have to do and it also ensures that the first-team don't feel neglected either.
"Mike will oversee the planning and preparations of the first-team but when it comes to selection we will sit down as a group and discuss it as we have done before."