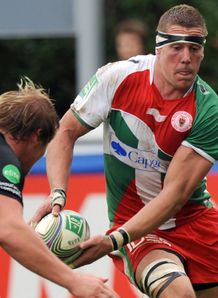 According to reports, former France loose forward Imanol Harinordoquy is leaving relegated Biarritz for Toulouse.
After ten seasons at Biarritz, one of the Basque club's most iconic players is set for new pastures, despite BO's desire to retain his services.
According to L'Equipe, Harinordoquy will not be present when Biarritz resume training on Tuesday and is believed to have been in Toulouse on Monday.
His signature with the four-time European champions is on condition of a successful medical visit. The 34-year-old has been plagued by knee problems since suffering an injury against Treviso in 2011. He has since undergone two operations.
With Thierry Dusautoir, Yannick Nyanga and Louis Picamoles included in France's elite squad and limited to 30 games per season, Harinordoquy's arrive will add to Toulouse's back row options.